Careers at Haas & Sons
Our company is growing and looking for professionals like you! Join our family to grow your career in a supportive team environment. We offer competitive pay and benefits, plus outstanding culture to make you feel at home.
Let's Get Started! Text APPLY: (410) 834-8313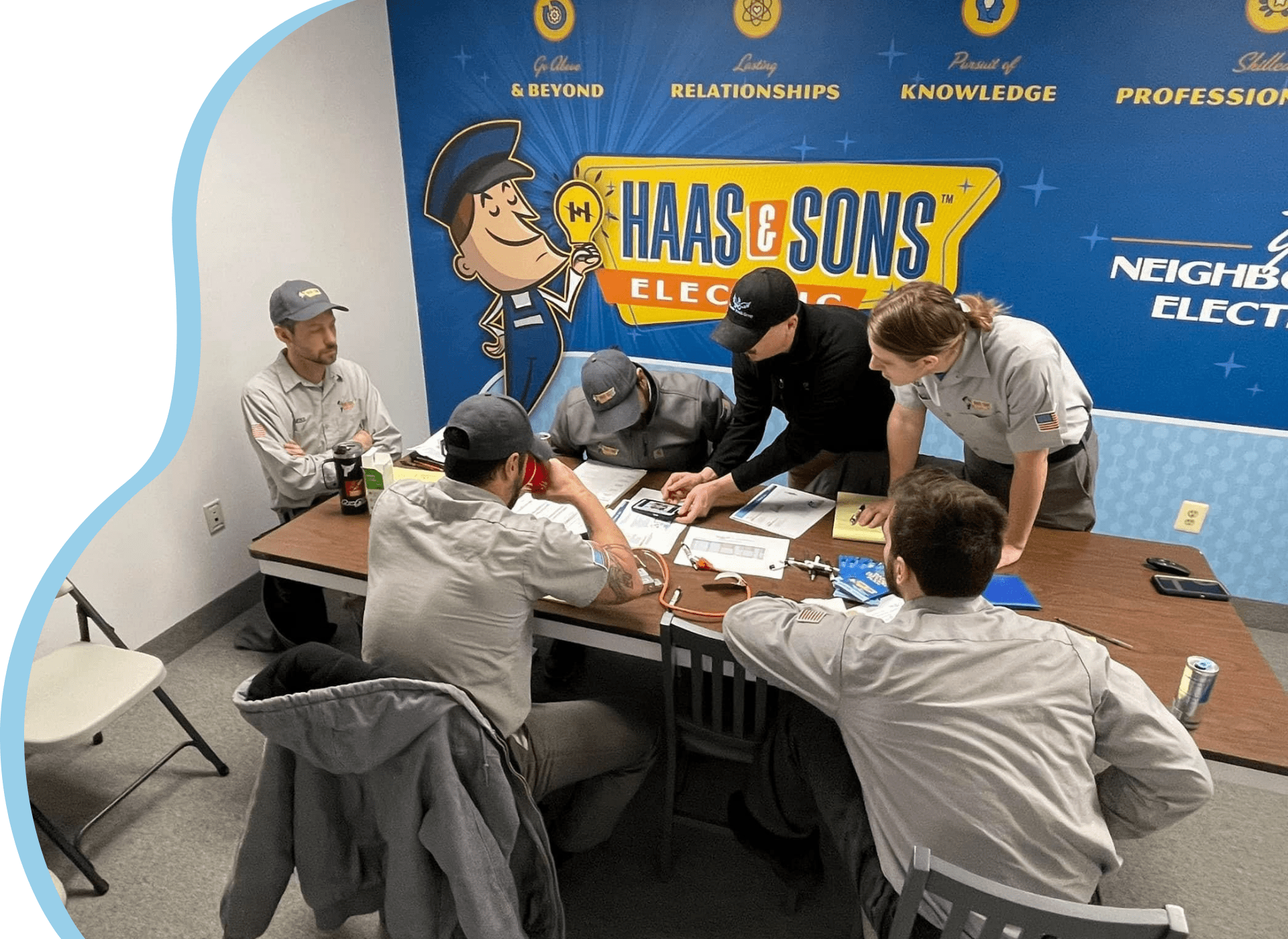 More Than A Job; A Passion To Serve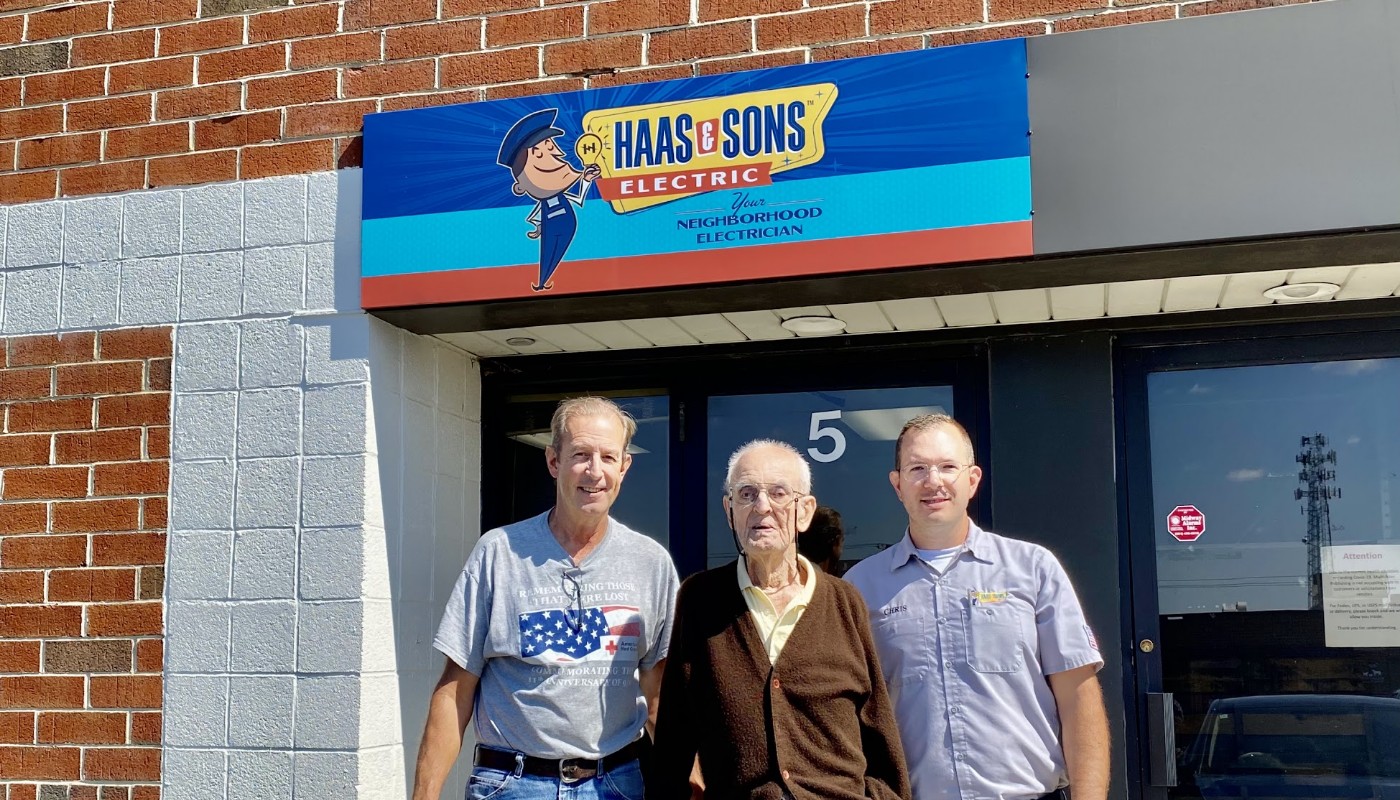 Haas & Sons Benefits
Performance pay available
Company paid health, dental, vision for employee
Simple IRA with company matching
Referral and retention program
New technology- iPad, software integration
Company events
New- stocked take-home van
Dispatch from home
No weekends/ On-call
Paid time off
Haas & Sons delivers expert electrical services with the friendliness of your own neighbor!... We're Your Neighborhood Electrician!
Looking to hire a Residential Service Electrician who wants to join a growing company that has a great culture and family feeling. They want to join because they want to be respected and something other than just an employee number. We value our employees and the clients we serve to build lasting relationships between the two.
Core Values
Go Above and Beyond
Lasting Relationships
Pursuit of Knowledge
Skilled Professionalism
Quality of Work
Tired of the ho-hum of electrician positions? Want to be with a company where you matter to make a difference? Do you desire more control over how much you earn?
If this sounds like you - Haas & Sons may be the perfect fit.