For Prompt, Professional Columbia, MD Electrician Service - Look No Further Than Haas And Sons!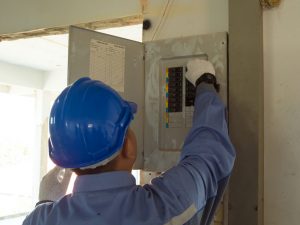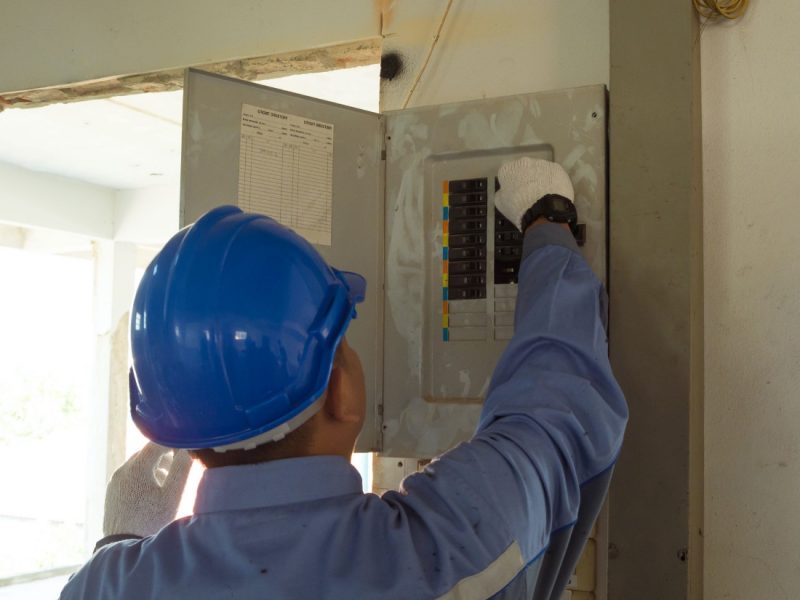 From cosmetic home improvements to complete repairs and installations, the Haas & Sons team has your back! You can count on us as a local electrician near Columbia, MD and may rely on us for:
Don't stay in the dark! Haas and Sons is here to help with all of your lighting needs. From expert recessed lighting to additional lighting and fixtures for your Columbia, MD home, we understand the importance of keeping your life lit properly. Not only does it increase your home's value by highlighting key areas of your property and adding aesthetic appeal, but quality home lighting also ensures everyone's safety by illuminating potential tripping hazards. Our goal is always to provide prompt, professional service to all of our customers because we respect you and your time.
When your Columbia, MD home or your home nearby is experiencing an electrical malfunction, big or small, we want Haas and Sons to be the first thing that comes to mind. Our friendly professionals always wear boot covers and lay down plastic coverings if a mess is anticipated. Additionally, our electricians always clean thoroughly after the service! There is no task too simple or too challenging for the Haas and Sons team to take on.
Services We Offer In Columbia, MD
Power Loss Investigation and Repair in Columbia, MD
Occasionally we get calls from homeowners who are experiencing weird power losses in one or two rooms of their house, or flickering lights when an appliance or switch is flicked.  This can be the sign of improper or damaged wiring or some other issue that warrants an experienced electrician to come to investigate the issue and discuss options for repair.  Our team has decades of experience and we've seen it all when it comes to oddities with power losses or interruptions.
Electric Car Chargers in Columbia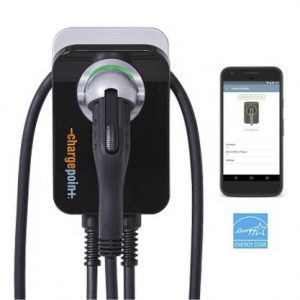 You may be investigating "What do I need to install to charge my Tesla (or another electric vehicle) at home?" - and we can help! To charge your electric vehicle at home, you'll need a level 2 charging station, a dedicated circuit for the charging station with the correct amperage and voltage to accommodate your Level 2 Charging Station, you'll need a 240V electrical outlet, either a NEMA 14-50 or a 6-50, depending on your charging station's requirements, and most likely a permit from your town and/or county - depending upon local requirements. Our team at Haas and Sons can help you gather the correct unit, install the dedicated circuit where its convenient for you to charge your car, and provide information for obtaining your permit.  We've been handling a lot of electric car charger installations near Columbia - so we're well-versed in the requirements and safe installation of your charger.
Circuit Panel Upgrade or Heavy Up Additions
A heavy-up circuit is a type of electrical circuit that is designed to handle a higher electrical load than a standard electrical circuit. This is typically achieved by increasing the size of the conductors and equipment used in the circuit, such as the wires, switches, and breakers. Heavy-up circuits are often used in commercial settings, or occasionally home-based businesses where there is a need for a large amount of electrical power to support machinery, lighting, or other high-demand equipment. The term "heavy-up" refers to the process of upgrading an existing electrical circuit to handle a higher electrical load.
Circuit panels may need an upgrade because they're outdated, don't have enough circuits, or you've done an addition or added additional features to your home that require more circuits.  Installing a pool or hot tub are just 2 examples of upgrades that might require an update to your circuit panel.  We also install circuit panels for new construction of Additional Dwelling Units (ADUs) and other buildings both residential and commercial.
Dedicated circuits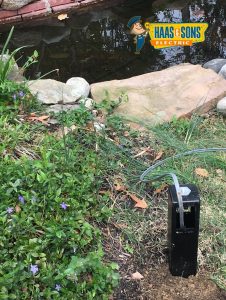 There are other reasons to have a dedicated circuit besides the electric car charger mentioned above. You may be installing a pool or hot tub that requires it's own circuit for safety or code requirements. You may be running power down to your outbuildings or adding air conditioning or an electric stove to your home where you had none previously.  There are a variety of reasons you may need a dedicated circuit - we can help you make the need a reality!
How much does an electrician near me in Columbia MD cost?
A basic wiring and electrical repairs will run from $200 for a basic repair to over $800 for more complex issues and installations. Each company may have a different way of charging to come out. Some may have a 1 or 2-hour minimum, some may have a call-out charge plus an hourly rate, then charge inflated material costs while others like us have a service charge and a flat rate (aka fixed price repair cost). We prefer this method as it is never based on the electrician's speed or efficiency and provides constant pricing for you. You will know the exact cost prior to doing the work with no surprises at the end.
When should you upgrade your electrical panel?
It is recommended to replace and or upgrade the electrical system every 30 years. Electrical systems are the least serviced system in the entire home and often have underlying issues that need to be addressed but never get attention until there is a problem. Parts of the system can rot, corrode, wear out, and stop working properly under manufacturer specs, and changes in the electrical code provide a much safer electrical system for your home.
How much does it cost to upgrade an electrical panel?
Here in Maryland upgrading your electrical system often runs from $2000 to $5000. Depending on the code requirements, difficulty, warranty, and bells and whistles you purchase will greatly affect this cost.
How do I find the best electrician near Columbia, MD?
To find the best electrician in Columbia, MD you can: 
Ask friends and family for recommendations.

Research local electrical companies. 

Check online reviews of electrical companies. 
It is also important to ensure that the electrician you choose is licensed and insured to perform electrical work in the state, since that will ensure that the job is done right and that you are not held liable if anything goes wrong. To learn about our electrical services, call us today. 
What do I need to know before hiring an electrician in Columbia, MD?
Before hiring an electrician in Columbia, MD you should know the following: 
That they are licensed to work in the state. 

That they have insurance. 

The type of warranty they provide on their work. 
You should also double check that they are familiar with the current National Electrical Code standards. To learn more about what you should know before hiring an electrician, give us a call today. 
Why should I hire an electrician?
You may want to hire an electrician if you encounter any of the following situations: 
Your electrical systems are malfunctioning. 

You need an electrical repair. 

You need an electrical installation. 
Regardless of if you need an electrical repair or an electrical installation, an electrician will be able to help. Some electricians provide 24/7 electrical services since electrical malfunctions can occur when you least expect them to. To get help with your electrical repair or installation, contact us today.
Columbia MD Electrical Services 
Adding the little things to your home can really improve your enjoyment and functionality. You may want to add a few outlets to your kitchen or add a ceiling fan to your den or living room.  Your old recessed lighting in the kitchen may need an upgrade from dull flood bulbs to bright LEDs.  Whatever service you are looking for, the expert team at Haas and Sons can definitely help.  Here are just a few services we provide to Columbia-area residents:
If you're looking for those little changes that can make a big difference in your enjoyment around the house, don't hesitate to contact us to discuss your wants, needs, cost, and timeline - we're happy to help!
What Our Happy Electrical Service Customers Near Columbia Have to Say On Google
Customer service was aced from the start of calling for an estimate to the end of work completed by Alex. All 3 jobs were explained in detail and completed in a timely manner. Thanks Haas and Sons Electric.

Amy W.
August, 2021
⭐⭐⭐⭐⭐
We're Proud of our 4.9/5 rating on Google across 534+ reviews!