Haas & Sons Electric works with GoodLeap Financial Institution to offer cost-effective monthly payments so we can help make your home safer today. Let's get things taken care of now, before prices continue to rise. Also, we don't want to see something go wrong in your house while you're saving-up to fix the issue! The best part is that the first payment isn't even due until 60 days after the job is completed. There's also no penalty for paying off early, either!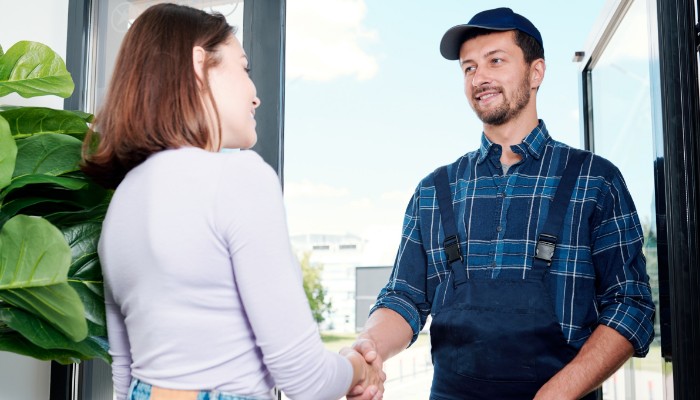 As you can see, we make this process as easy as it can be for you. We can email you the forms for a job we already quoted or send a Certified Electrician out who will not only quote the work you need to be done but walk you through applying with GoodLeap while they are there. We know that you can have other problems that aren't related to electricity, so we offer three different term plans to best fit you. We want you to have the flexibility to handle everything else life throws at you while we handle the electricity.
Three plans to fit you the best 5, 10, or the 15yr for the lowest monthly amount.
Funding from $1000 to $55,000 (max funding based on credit score).
Lower rates than a credit card which is currently at 10.99% w/ autopay (subject to change).
Soft pull on credit until the project is complete.
Checks all 3 credit bureaus and uses the highest score.
Instant approval.
Mobile App available.
Let's get these projects done together, today.
If you would like to see how low your monthly payments would be for your electrical project we will need to have approval before starting your work.
Call us today at 443-396-2555 to get started or email us at info@haasandsons.com.