Haas & Sons
Is Your Neighborhood Electrical Contractor
Haas & Sons delivers expert electrical services with the friendliness of your own neighbor! Based in Pasadena, MD, we provide both residential and commercial electrical services in Anne Arundel County, MD, Howard County, MD and the surrounding areas. We have local electricians near you in Severna Park, Columbia, Severn, Pasadena & more. Read more to see why we're not just another electrical contractor...We're Your Neighborhood Electrician!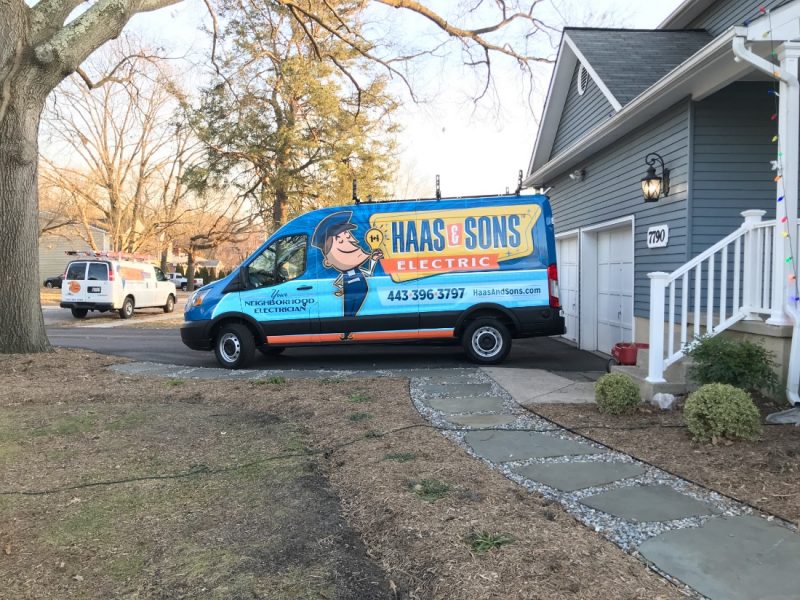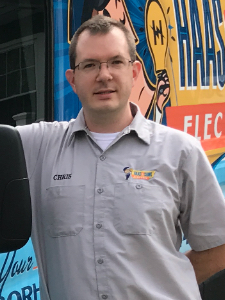 Company owner Chris Haas truly understands the electrical trade. After working as a professional electrician for nearly a decade, Chris decided to further his career by earning his Master Electrician License. 
While he worked as an electrician for a larger company, he began to notice the lack of personal connection between customer and provider. This gave Chris an idea: to start his own company that provided fantastic service with a focus on building a personal working relationship with customers. That's why Haas & Sons supplies the same level of service as the larger, more corporate companies, but with the attitude of your local, friendly neighborhood electrician!
Ask Us About A FREE Electrical Inspection!
We offer a free electrical inspection with every electrical service so you can find any damaged components that may lead to fire hazards or electrical shocks. An inspection helps you solve potential problems now, when they're small, rather than later!
Whether it's maintenance, installations or a Heavy Up service on your electrical panel to better meet modern electrical needs, Haas & Sons is your local go-to guy for electrical work.