If you're lucky enough to be a resident of a town in or near Howard County, MD – you likely enjoy the combination of historic sites and hip new neighborhoods in towns small and large. If you own or rent a home in the area, you know that finding reliable, expert help maintaining your home is important. Our team of electricians in Howard County is just that – experts at all things electrical – from installing ceiling fans to inspecting your home prior to a sale or purchase.  Hiring someone who is local, knowledgable, trained, licensed, and insured is the key to setting your repair or installation up for success. We're happy to provide credentials to any potential customer, and our stellar reviews on Google are a testament to our dedication to customer satisfaction
Not All Building Code is Equal – Hire an Expert in YOUR County
We serve Columbia, Ellicott City, and other parts of the county with expert electrician services. Our clients know the job is done right by electricians who are conscientious of your space and time. When you hire Haas, you're making the right choice.
Howard County extends from Savage and Guilford in the south, all the way up to the rural areas just south of Mount Airy. We tend to do more work in the southeastern part of the county, but if you're up north, give us a call to discuss your needs and timeframe – we'll let you know if we can assist.
Many residents of Howard and Anne Arundel counties don't realize that the building codes and rules are determined by the county government, and they are not the same. Howard County's electrical code was updated in 2020, while the code in Anne Arundel County was last updated in 2017 – this can make a difference in how things are done – which might not matter to you now, but it could throw a wrench into a sale down the road. If you're looking for a commercial or new construction electrician, your occupancy certificate could be delayed if the wrong code is followed by your electrician – hiring someone familiar with Howard County's code is imperative – and we can help!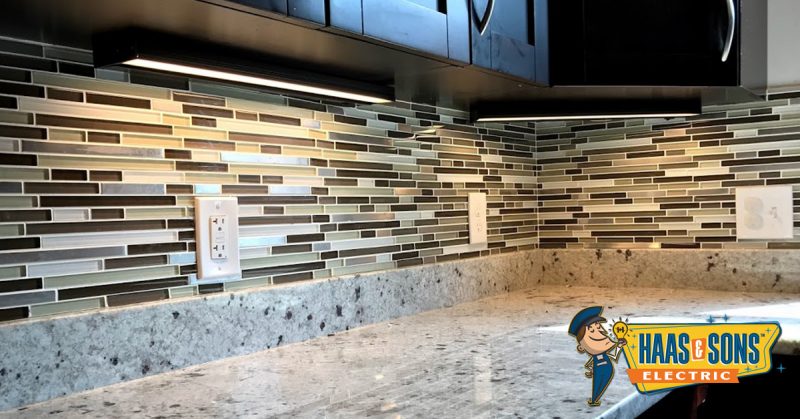 Electrician Services in Howard County
Our team can help with many different electrical installations and repairs around your office or home in Howard County – just give us a call to schedule an appointment for one of the following services, or something not listed – if it's electrical, we can help!
Installations

Outdoor Security Lights

New Circuits & Panels

Bathroom Exhaust Fans

Plugs

Light Fixtures

Ceiling Fans

Carbon Monoxide Detectors

Recessed Lighting

220 Outlets

..and much more

Repairs

Exhaust Fans

Chandeliers

Broken Outlets

Faulty Light Fixtures

Noisy Ceiling Fans

Exploded/Stuck Light Bulbs

Remodels

Outdoor Security Lighting

Power Surge Repair & Replacement

…and much more
We are a small home-town electrician service. Our technicians live and work in the area around Pasadena, MD – and we're excited to help our neighbors improve their home or office life, or make some repairs as their homes age. 
If you need an electrician in Howard County, give us a call at Haas and Sons at  443.396.2555 or you can request service right from our website!
What our Customers Say About Us On
Google
Fair prices and quick service! Technician was quick and courteous. Didn't have any issue with my cats trying to help. Will call them back if I need more work done!
Micah F.
July 2021
⭐⭐⭐