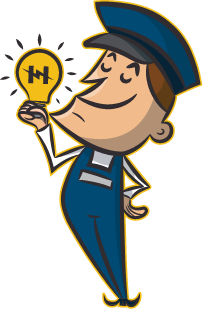 $100 Off

Dedicated Microwave Circuit Installation
Our team of licensed electricians will ensure that your microwave is powered safely and efficiently with a dedicated circuit. This means that you'll have the peace of mind knowing that your microwave won't be sharing power with other appliances, reducing the risk of overloaded circuits and potential safety hazards.
Tripped Breakers? Chronic Issues May Be Solved with Dedicated Circuits
Not every Pasadena MD home needs a dedicated circuit for a specialty appliance - but there are certain cases where it can improve your whole home's overall electrical efficiency - and it can eliminate issues with blown breakers in your circuit panel.  If you're struggling with tripped breakers due to specific equipment being turned on and off - that can be mitigated with a dedicated circuit.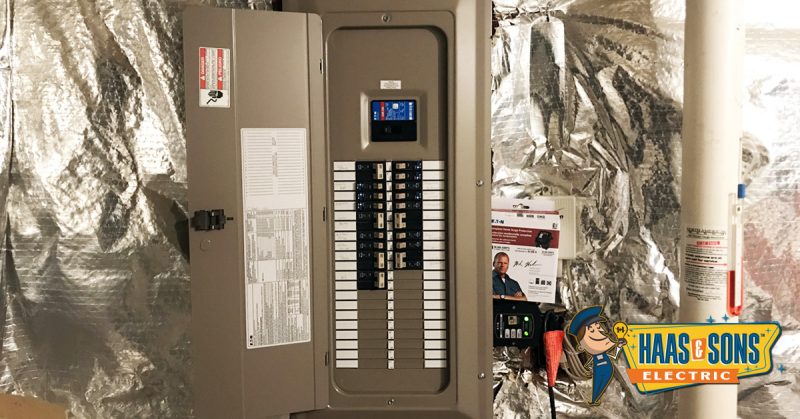 What is the average cost of installing a dedicated circuit?
The average cost for our local electricians near you in Laurel, Pasadena & Columbia to add a dedicated circuit to your home can vary based on the distance the power needs to travel from your circuit box. Tunneling through your walls or adding conduits can increase the expense.  Adding the dedicated circuit for things like car chargers or business equipment can cost in the neighborhood of $1,000 to $2,000 - again depending greatly on the distance the wiring needs to be run to reach the location of the equipment it needs to service.
What wattage appliance requires a dedicated circuit?
In most cases, appliances that pull more than 1500 watts will require a dedicated circuit via their literature.  The 1500 watt rule of thumb generally means machines like high-end microwaves, air conditioners, furnace units, and hot tubs will need their own dedicated circuit.
What additional costs could we incur aside from the electrician's work when we have a dedicated circuit installed?
In some areas, you'll need to pull a permit for the electrical work.  That may require an extra inspection as well - both will cost additional funds.  If the drywall needs to be disrupted to run the wiring - you could incur drywall repair and paint costs to cover up the cuts and holes.  If the wiring is run through the floor, you may need a carpet or wood/tile flooring expert to come to make the breaches blend in with your flooring. In all cases, we try to minimize the impact on your home's structure as much as we can - and we'll discuss these types of additional repairs with you before we start so you're not surprised.
Can hardwired smoke alarms be on a dedicated circuit?
We get this question a fair amount. We get it -that super sensitive alarm near the kitchen can be annoying - but it's there for a reason.  In reality, it's just the opposite. Smoke alarms should be installed on other circuits to keep people from just turning the circuit to their smoke alarms off.
Your Special Equipment Directions Will Indicate The Need For A Dedicated Circuit
You'll likely be told you'll need a dedicated circuit when you buy your equipment. Items like hot tubs, electric car chargers, woodworking equipment, air conditioning units, exterior lighting, sprinkler systems, etc can all cause issues with your whole house's power and breaker status if they're not put on a dedicated circuit.  Our team of Pasadena, MD residential electricians can help you decide the best placement and route to get the power from your dedicated circuit to the correct location within your Pasadena-area home.
Business Equipment and Dedicated Circuits
If you run a business out of your Pasadena-area home - you may have some heavy-duty machinery or important computer equipment that you'd like to run independently from the rest of your home's breakers.  A dedicated circuit breaker is still tied into your regular electrical service - but tripping of breakers from overload won't impact your kitchen outlets or lights - and vice versa.  You can also talk to your tax professional about business-required dedicated circuit installation being a write-off.  It's not always possible, but in some cases - it mitigates the cost to you personally.
If you are running important equipment that needs a dedicated circuit - adding whole house surge protection at the same time may be an added layer of protection for your expensive equipment.  Talk to one of our Pasadena, MD electricians about the pros and cons of surge protection in this instance.
What Our Happy Clients Say About Us on Google
Nick did an excellent job of installing a 240v circuit in my garage. He was professional and on time. I will use Haas Electric for all my future needs.
Keith F.
⭐⭐⭐⭐⭐
We're proud of our 4.9 rating across 524+ reviews on Google