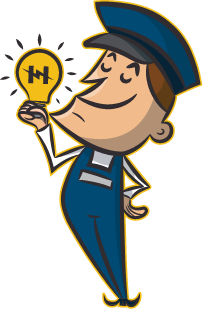 $75 off

Aluminum Wiring Repair
Looking for a reliable and affordable solution to fix your aluminum wiring? Look no further than Haas & Sons expert aluminum wiring repair services! Aluminum wiring was once a popular choice for electrical systems, but it can pose serious safety risks if not installed or maintained properly. Our team of licensed and experienced electricians specialize in […]
Homeowners throughout the world consistently rely on electricity to power everyday technological devices. However, the dependability of these technologies shouldn't be compromised by a faulty electrical system. If you need electrical repairs done in your home, contact the professionals at Haas and Sons today for reliable home electrical repair and maintenance!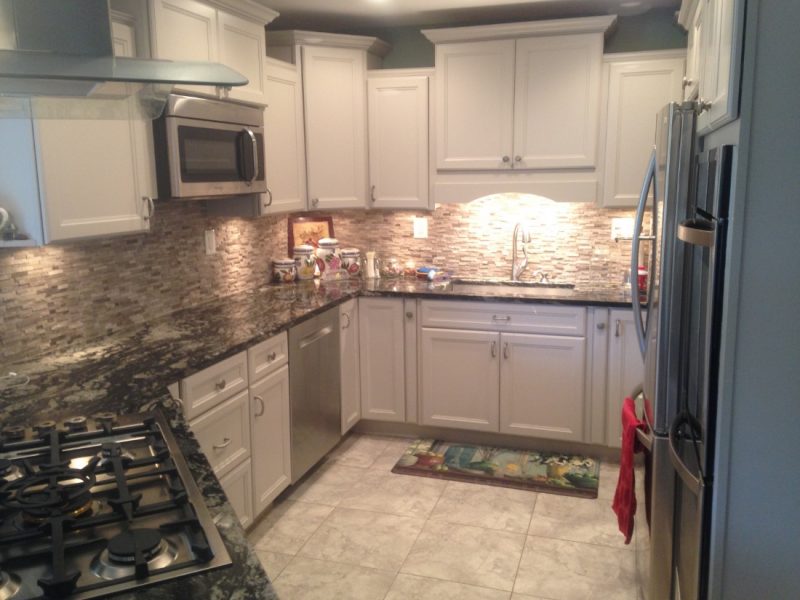 How Do I Know It's Time for an Electrical Repair?
There are multiple signs that indicate you're overdue for an electrical repair. Some of these signs are more obvious than others, however; if you notice any of the following happening in your home, you should contact our professionals for an electrical repair estimate.
Electricity Loss

Power Surges

Loose Outlets 

Blown Fuses

Flickering Lights
Leaving any of the following problems untouched can lead to a variety of issues in your home. While some of these electrical mishaps aren't the end of the world, others can put you and your family at risk of electrical fires, accidental shocks, and more.
How much does electrical repair service cost near Pasadena MD?
A basic wiring and electrical repairs will run from $200 for a basic repair to over $800 for more complex issues and installations. Each company may have a different way of charging to come out. Some may have a 1 or 2-hour minimum, some may have a call out charge plus an hourly rate, then charging inflated material costs while others like us have a service charge and a flat rate aka fixed price repair cost. We prefer this method as it is never based on the electrician's speed or efficiency and provides constant pricing for you. You will know the exact cost prior to doing the work with no surprises at the end.
How much do electricians charge to replace an outlet?
There are a few factors to consider for an electrician to come to your home and replace an outlet. Typical costs range from $185-$300. Things that can change the pricing are things like is there aluminum wiring, is the wiring burnt and needs repairing, is the wiring very old and will take special precautions, do you need to upgrade to a GFCI or AFCI or combo receptacle? These sorts of things should be determined in order to provide accurate pricing for the repair/ replacement.
How much does an electrician cost to fix a breaker?
Basic breaker replacements including the service charge on average cost $200 to $350. Some commercial-style breakers can cost over $1000 alone, then add in the service charges. Brand of breaker and type will affect the pricing. Some electrical panel manufacturers are no longer in business in which re-manufactured versions need to be special ordered and will cost more. If you need to have a GFCI, AFCI or Combo breaker installed, this will lend to being on the higher end of cost.
Electrical Repair Solutions From Haas and Sons
Having been in the business for some time now, our professionals are well equipped to provide high-quality electrical repair services to any client in Pasadena, Maryland or the areas nearby like Columbia, Annapolis, and other locations in Howard and Anne Arundel counties. 
One of our many solutions towards repairing your home's electrical system is installing modern light switches. Modernized light switches provide homeowners with numerous benefits that outdated light switches and timers cannot compete with. Most of these benefits arise from the fact that modern switches simplify the technical process for circuits and machines, which means that they increase efficiency and productivity. 
Other electrical repair solutions that we offer include:
Green Energy Solutions

Inspection Corrections

Safety Inspections
Complying to Industry Standards
Haas and Sons makes sure that with each electrical repair, we follow The National Electrical Code (NEC) standards. This means that with each repair and installation, we abide by precise codes of conduct to ensure that our equipment and wiring is safe from risk and in compliance with ethical standards.
What Our Clients Say
"Michael Wendler was absolutely wonderful. He called before he came, arrived on time, was pleasant, efficient, and did a beautiful job. Would gladly hire him and would definitely recommend him to others!"
By: Jon Blankman
Rating: 5/5 ⭐⭐⭐⭐⭐
Read more of our 524+ reviews on Google!