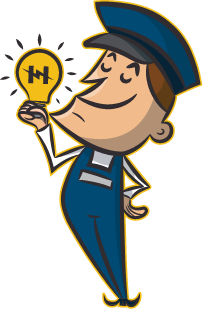 $35 Off

Exterior Lighting Replacements
Update the look of your home! Contact us today to schedule your exterior lighting replacement and enjoy the added beauty and security that comes with it. Take advantage of our limited-time offer and receive $35 off exterior lighting replacements.
Illuminating the exterior of your home can provide a welcoming ambiance, and extra security after the sun goes down.
A professional exterior lighting plan can improve the resale value of your home, and make your front porch seem welcoming to guests and visitors even after the sun goes down.  A great exterior lighting plan can also increase the security of your home by eliminating dark areas for potential dangers to lurk - from steps that could trip you up to dark corners where an intruder could be waiting to ambush you as you enter your home at night.  Outside lighting can be just as important as interior lighting, but it is often added as an afterthought to the design of the home, and to the build-out.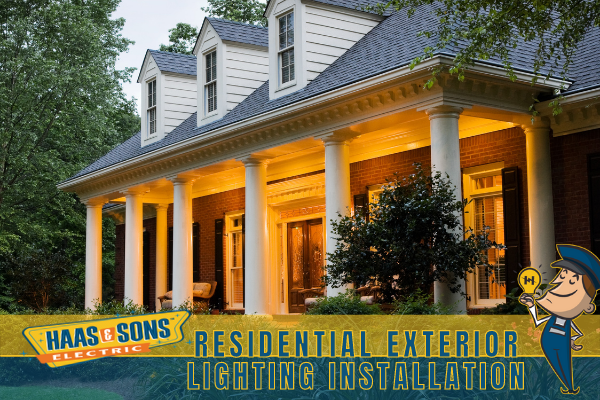 Exterior Lighting Design Near Pasadena, MD
Before one fixture is added, or any wiring is run - a solid design plan for your outdoor lighting can make an immense difference in the outcome.  Understanding how far the light casts from a fixture and where you need to have them placed to ensure continuous coverage around the entire exterior of your house - or at least the area you want to be illuminated after sunset.  Your design will also take into consideration the best energy efficiency and low-maintenance products for your particular location in Anne Arundel County near Pasadena. Some products just work better than others in our area.
We also will ask questions about what is allowed for exterior lighting in your area.  Your homeowner's association or even the town or city you live in may have rules around how late lights can be on, how bright they can be, or even where those lights should point.  Anne Arundel County has specific exterior lighting requirements for homes and businesses.  Urban areas try to cut back on light pollution by enacting rules around exterior illumination - we can help solve those issues for your Anne Arundel County home's exterior lighting design.
Outdoor/Exterior Lighting Installation in Anne Arundel County
Exterior lighting maintains a welcoming environment for friends and guests, while also keeping them safe. With the help of our professionals, we'll keep your walkways lit and your house guests secure.
If you want to take extra steps towards ensuring outdoor security or replacing outdated lighting, Haas and Sons are qualified to install motion sensor lighting. Outdoor motion lights and security light installation are a great way to guide direction, alert potential intruders and even lower insurance premiums.
Exterior Lighting Updates
If you have exterior lighting on your Pasadena, MD home already, but want to improve the coverage or aesthetics of some of your fixtures - we can help. Older lights have lenses and globes that can become oxidized and cloudy. Finishes on exterior fixtures weather faster and may need to be replaced to ensure you have enough coverage to ensure the right kind of lighting and the safest possible path from the car to the front door when you arrive after dark. Updating existing fixtures can be just a matter of replacing your existing lights with a new one, or we can help you move the fixtures you already have to ensure the look and coverage you desire when updating your exterior lighting at your home or office near Pasadena.
Exterior lighting safety may have been addressed during an electrical inspection prior to buying or selling your home. Not only do we perform the inspections for real estate transactions, but we can also complete the post-inspection lighting repairs as well.
Cost To Install Exterior Lighting Near Pasadena, MD
Estimating costs to do exterior lighting installation near Pasadena is an exercise in ranges. On the low end of the range - replacing an existing fixture with good wiring in place and no need to run any more wire or conduit to another location.  On the high end of the range - pulling new wire to new locations around your entire home.  The best way to get an accurate quote is to give us a call and we can come out and discuss the logistics and costs with you and give you a written estimate.
Call the experts at Haas and Sons to help you install or upgrade our exterior lighting to ensure the best possible outside coverage after the sun goes down.