Haas & Sons provides electrical services that includes electrical repair and installations for residents near West Friendship, MD —from lighting fixtures to ceiling fan installation to breaker box replacement and surge protection.
When searching for electrical services in West Friendship, MD, you can expect a qualified electrician to offer a wide range of services to meet your needs.
Common Types of Electrical Services near West Friendship, MD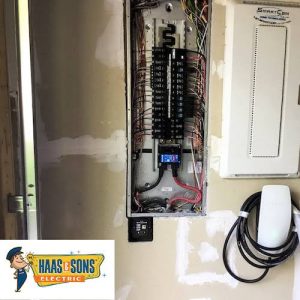 Electrical Installations for New Homes:
When constructing a new home, electrical installations are a crucial step in ensuring the safety and functionality of the building. This process involves designing and setting up the entire electrical system from scratch. This includes planning the placement of outlets, switches, lighting fixtures, and wiring throughout the house. The goal is to create a reliable and efficient electrical infrastructure that meets the specific needs of the new home's occupants.
Wiring and Rewiring for Existing Homes:
Existing homes may require wiring or rewiring services for various reasons. Wiring can become outdated, damaged, or insufficient over time. Electricians can assess the condition of the existing wiring, make necessary repairs, and upgrade the system to meet modern electrical standards and safety codes. Rewiring may also be necessary if homeowners want to renovate or expand their homes.
Circuit Breaker Panel Upgrades:
Circuit breaker panels are the central control units for electrical distribution within a home. Upgrading the circuit panel involves replacing an old, inadequate, or malfunctioning panel with a new one that can handle the electrical demands of the household. This ensures the safety of the electrical system by preventing overloads and short circuits while providing easy access to shut off power in case of emergencies.
Lighting Fixture Installation and Repair:
Lighting fixtures contribute to a home's ambiance, functionality, and aesthetics. Electricians can install a variety of lighting fixtures, including chandeliers, pendant lights, recessed lights, and more. They can also repair or replace existing fixtures that are malfunctioning or outdated. Properly installed and maintained lighting enhances both the interior and exterior of a home.
Outlet and Switch Installation or Replacement:
Adding or replacing electrical outlets and switches is a common electrical service. Electricians can install new outlets and switches to accommodate the changing needs of a household, such as adding more convenient charging locations or rearranging the layout of a room. Additionally, they can replace old or damaged outlets and switches to ensure safety and reliability.
Electrical Troubleshooting and Repairs:
Electrical issues can be frustrating and potentially dangerous. Electricians are skilled in diagnosing and troubleshooting various electrical problems, such as power outages, flickering lights, or circuit overloads. They use specialized tools and knowledge to identify the root causes of these issues and provide efficient and safe repairs. Regular electrical maintenance and timely repairs help prevent accidents and ensure a well-functioning electrical system.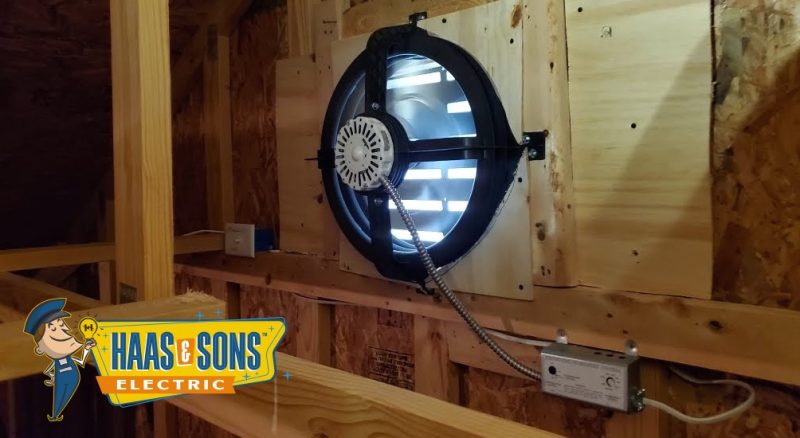 Electric Car Charger Installation:
As electric vehicles (EVs) become more popular, many homeowners opt to install EV chargers in their homes. Electricians can set up Level 2 electric car chargers, which provide faster charging speeds than standard wall outlets. This service involves:
Assessing Electrical Capacity: Determining if the existing electrical system can support the charger's load or if upgrades are needed.
Installation: Mounting the charger unit on a wall or pedestal and connecting it to the electrical panel.
Permitting: Ensuring that all necessary permits and inspections are obtained to meet local regulations.
Energy Efficiency Upgrades Near West Friendship, MD:
Installation of Energy-Efficient Lighting:
Energy-efficient lighting is a fundamental component of sustainable living and responsible energy consumption. Electricians can install LED (Light Emitting Diode) and CFL (Compact Fluorescent Lamp) fixtures in your home near West Friendhip, MD that use significantly less electricity than traditional incandescent bulbs. These lighting options not only reduce energy consumption but also have a longer lifespan, reducing the frequency of bulb replacements.
LED Lighting Retrofitting:
Retrofitting involves upgrading existing lighting systems to LED technology. This process can yield substantial energy savings as LEDs are highly energy-efficient and produce less heat. Electricians will assess the current lighting setup and replace older, less efficient bulbs and fixtures with LED equivalents, offering both energy and cost savings over time.
Outdoor Wiring Near West Friendship, MD
Landscape and Outdoor Lighting:
Outdoor lighting not only enhances the aesthetics of a property but also improves its safety and security. Electricians can design and install a variety of outdoor lighting solutions, including:
Pathway Lighting: Illuminate walkways and driveways for safe navigation.
Accent Lighting: Highlight architectural features, trees, or landscaping.
Security Lighting: Install motion-activated lights to deter intruders.
Deck and Patio Lighting: Create a warm and inviting outdoor ambiance.
Garden Lighting: Showcase plants and flowers for visual appeal.
These outdoor lighting options not only enhance the curb appeal of a home but also extend its functionality by allowing residents to enjoy their outdoor spaces after dark.
In summary, electrical services for homes encompass a wide range of tasks, from new installations to maintenance and repairs. These services are essential for ensuring the safety, efficiency, and functionality of a home's electrical infrastructure, whether it's a new construction project or an existing residence. Hiring a qualified electrician is crucial to ensure that all electrical work is done professionally and in compliance with local building codes and safety standards.
Call us now at: (443) 396-2555 and see why your neighbors rely on us to deliver local electrical services at great value for a fair price in West Friendship, MD below.
Local Reviews
for West Friendship, MD
Haas & Sons Electric Inc.
Rated
5.0
out of 5 stars based on
1
customer reviews
---
Great service
Clarence

-

West Friendship

,

MD

21794



Review of
Haas & Sons Electric Inc.