If you're living in the dark when it comes to home electrical appliances, then you've come to the right place. Haas and Sons is Pasadena, Maryland's go-to electrical company and has been providing local residents with reliable and affordable services for years!
From new lights to ceiling fans, we can perform any electrical installation that you need. When you choose Haas and Sons for electrical installations, you are guaranteed three things:
Effective Results

Rapid Response Time

100% Satisfaction
Thanks to our knowledgeable professionals and helpful support staff, we are able to fulfill your needs in a timely yet professional manner. Check out a variety of residential electrical installation services that we provide below to residents in and around the Pasadena, Maryland area.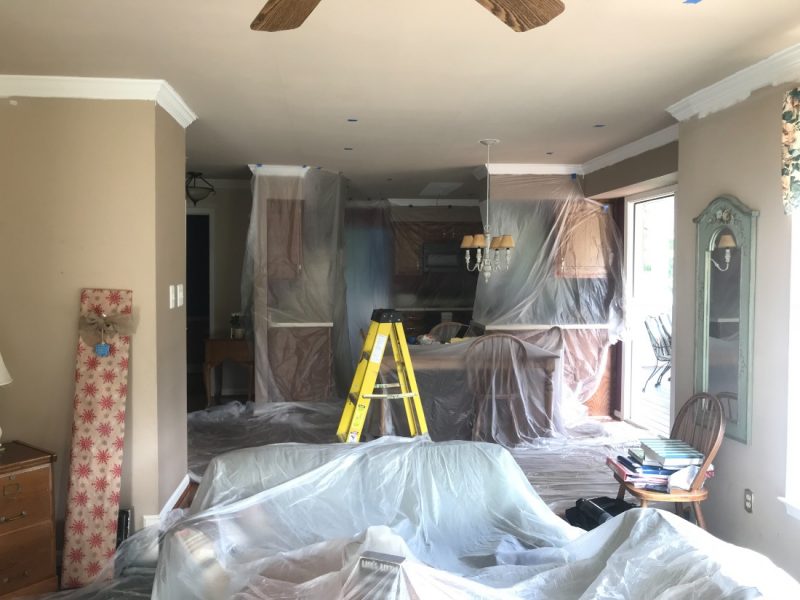 Service Panel Upgrades
Many homeowners are operating an outdated service panel, which leaves you at risk of power surges, flickering lights, and consistent outages. Help is available nearby. Call your friendly neighborhood professionals at Haas and Sons to replace your service panel with a cost-effective, newer model that will make for increased efficiency and less maintenance. 
Personal Appliance Installations
Haas & Sons is capable of adding a variety of electrical appliances to your bathroom, kitchen, basement, attic, and more. From exhaust fans to ceiling fans to outlets, you can rely on our professionals in your area to install high-quality electrical appliances from the best brands in the business.
Safety Inspections
At Haas and Sons, we have thorough electrical installation experience that allows us to perform state-of-the-art inspections of your home electrical systems. From testing your GFI Outlets to inspecting your circuit panel box and smoke detectors, we ensure tip-top inspections at an affordable price.
Call us today at 443-396-2555 to schedule your electrical inspection today.
What Our Clients Say
"Technician was professional and timely. Installation of our Tesla charger proved more difficult than normal due to pipes due to a quirky design in our garage. He stuck with it and even patched up the drywall. It looks great and works perfectly!"
By: Holly Mcinnes
Rating: 5/5 ⭐⭐⭐⭐⭐
We're proud of our 4.9 rating across 524+ reviews on Google
What are the types of electrical installation?
Electrical installations cover a wide range of services performed on electronic devices and components, including:
Panel upgrades
Circuits
Ceiling fan
Home generator
Exhaust fan
Appliances
CO and smoke detectors
Lighting & fixtures
Outlets
As Haas & Sons, we provide service on any electrical installation that you need. Contact us online today for rapid professional electrician service.
Average cost for residential electrical installation
The average cost for a residential electrical installation ranges greatly in price depending on what service needs to be done. The national average cost to hire an electrician is $300, but depending on what service this price could be much higher or lower. Some average costs on installations include:
Home generator: $3,500
Light fixture: $450
Electrical panel: $1,100
Rewiring a house: $500 - $2,000
Light switch: $90 - $200
Outlet: $200
For a more accurate price estimate on a service, contact Haas & Sons online today and one of our knowledgeable team members will be in touch with you shortly!
How much does it cost to install electrical wiring or panels?
To install electrical wiring or panels in a home will cost on average between $500 - $2,000. The final cost will depend on:
Price of the electrical wires
Cost of all other materials
Complexity of project
Electrician's labor
For a consultation of your home's electrical needs, contact Haas & Sons online today. We provide reliable and affordable services on electrical wiring or panel installation. We look forward to working with you!