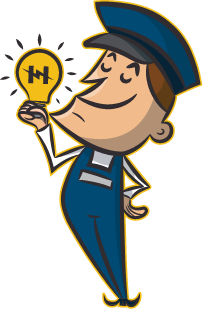 $50 Off

GFCI Installation or Replacement
GFCI outlets are essential for keeping your home safe and up to code. They're designed to protect you from electrical shocks and prevent electrical fires. If your outlets are old, damaged, or not functioning properly, they could be putting you at risk. Get $50 off any GFCI installation or replacement when you book now!
Get Electrical Outlets Installed from your Local Experts in Pasadena, MD
Haas and Sons Electric knows how to install electrical outlets correctly to ensure they meet current code standards and are safe for you and your family. Outlets installed incorrectly are not only hazardous to your family, but your home as well. When you want things done right the first time call Haas and Sons for your electrical outlet repair or installations.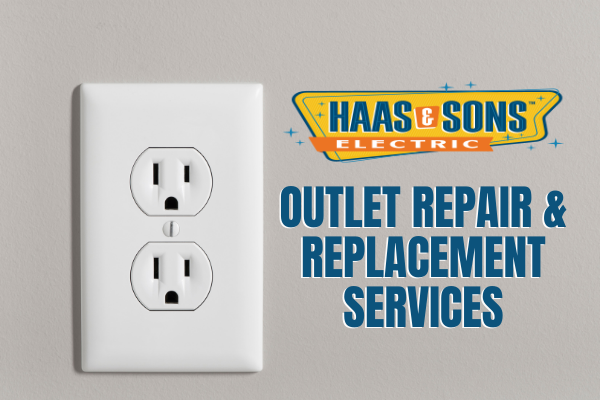 Powering your Home, one Outlet at a Time.
Ever had the vacuum cleaner plug just fall out of an outlet while trying to tidy your Pasadena, MD home?  Frustrating isn't it?  You may have been wishing for that extra plug in the kitchen, utility room or family room for years.  We can help!  Electrical outlets provide power for everything we use around the home from your cell phone charger to lamps to vacuum cleaners! Outlets often work for many years without showing signs of problems, but it is recommended to replace all the electrical outlets in the home every 15 years or so because of the inherent problems that arise through years of use such as loose plugs. Most people only know there is a problem when one or multiple outlets are not working, and sometimes there are even visible burn marks on the outlet. This is when you know there is a more serious problem at hand. You should have a qualified electrician not only investigate the faulty outlets but also evaluate the entire home to make sure there aren't underlying problems elsewhere. 
Other types of outlets we install:
Dryer outlets

Stove outlets

Exterior outlets

Microwave outlets

Ground fault circuit interrupter (GFCI outlets)

Arc Fault Circuit Interrupter (AFCI outlets)

USB charging outlets

Wifi controlled outlets
Exterior Outlet Installation or Service
Maryland homeowners are expanding their living space by moving outdoors.  Whether they are extending their deck, creating a firepit area or simply beautifying their landscape with lighting, adding Christmas lights, or a water feature, they are creating a demand for more outdoor outlets.  The good news is that this need for more electricity doesn't have to mean unsightly extension cords crisscrossing the yard.  There are more options for outdoor outlets than there have ever been.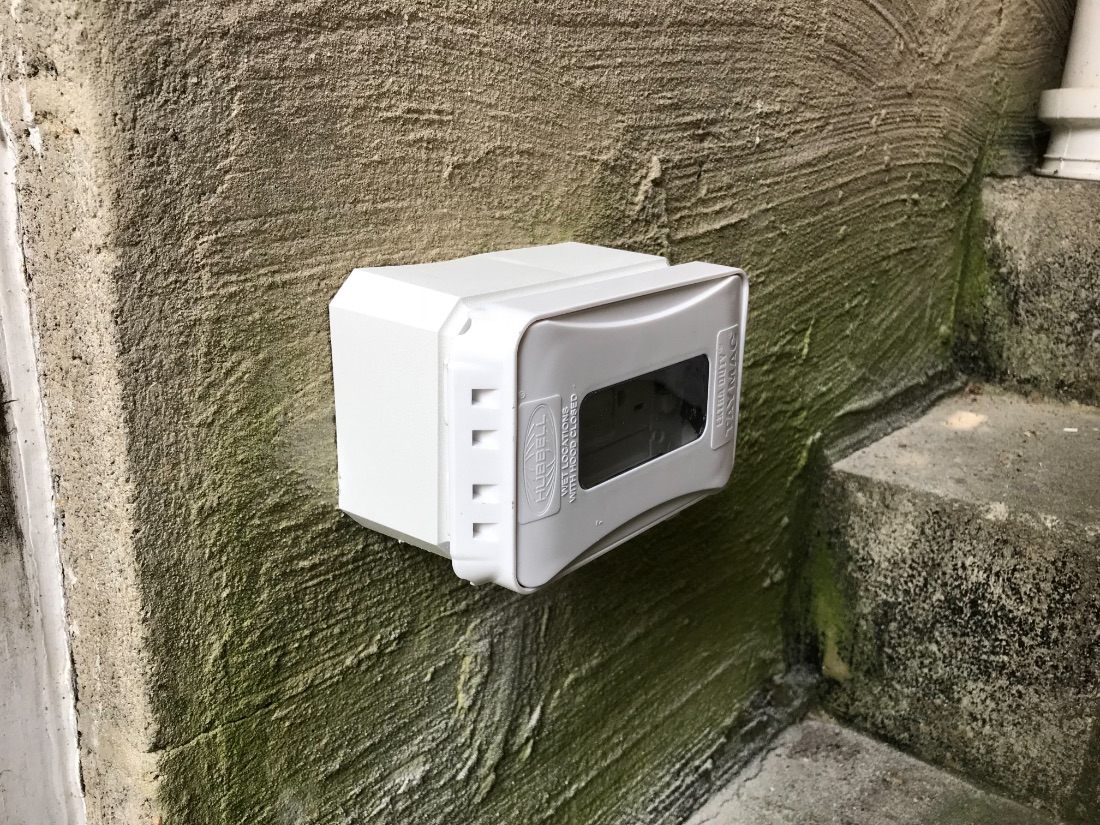 Outdoor Outlets - Safety First
As always at Haas and Sons, our first concern is for our customers' safety.  One of the first things we will check is your circuit panel's capacity.  Is it capable of handling more?  If it isn't then adding more outlets may cause the circuit to overload and become more trouble than it is worth.  We will be able to tell you this after a short inspection of your property.
The second safety concern is one you have already thought of, rain, wind and snow.  The outlets we install meet all of the standards for safety.  They are water and storm proof.  However, we do advise you to pay attention to the items you are plugging in outside.  Taller lamps and hanging lights should be monitored or taken down during a storm.  And of course you should always check to make sure the outlet cover is completely in place, protecting it from the storm.
Upgrade Outdoor Outlets
Many older homes were built before GCFI outlets became standard.  If your outdoor outlets don't have this safety feature we highly recommend you upgrade them.  New GCFU outdoor outlets will also have watertight covers which very few older homes have.  These small precautions can help reduce the risk of electrical shock for you and your family.
Place Outdoor Outlets Where You Need Them Most
If you are in a newer home you probably have outlets every few feet inside your home.  Outside, you are lucky if you have one out front and one in the back.  But where do you really need them?  What would be most convenient for you? We suggest you start making notes about your outdoor activities.
Are you turning your music up full blast so you can hear it when you are on the back of your lot?
Would it be easier to have a plug you could use when you are working in the backyard?
Is there a shed you dread entering because there is never enough light?
Would a light in your firepit area help at the end of the evening when you are trying to clean up?
Would an outdoor refrigerator make a nice addition to your grilling area?
Would you like to add Christmas Lights to your home, but have nowhere to plug them in?
Contact Us For Quality Workmanship Every Time
Outlets should be replaced every 15 years as preventative maintenance. However, once you experience a power loss with one or more outlets it's recommended to have the whole home evaluated. We want to make sure you get a worry-free outlet installation that will last, which is why we use great quality components, train our electricians and provide amazing warranties. Call us today at 443-396-2555 for quality workmanship you can trust!
What our Happy Customers Have to Say on Google
My experience with Haas & Son from beginning to end was great. They were very responsive & set up an estimate with me in a timely manner. Mike the electrician did a great job of walking through my options for my door bell install, outlet & switch upgrades. Job was finished that day. Great experience would definitely use Haas & Sons in the future

mkwyche

⭐⭐⭐⭐⭐
We're proud of our 4.9 rating across 524 reviews on
Google