Get Electrical Outlets Installed from your Local Experts in Pasadena, MD
Haas and Sons Electric knows how to install electrical outlets correctly to ensure they meet current code standards and are safe for you and your family. Outlets installed incorrectly are not only hazardous to your family, but your home as well. When you want things done right the first time call Haas and Sons for your electrical outlet repair or installations.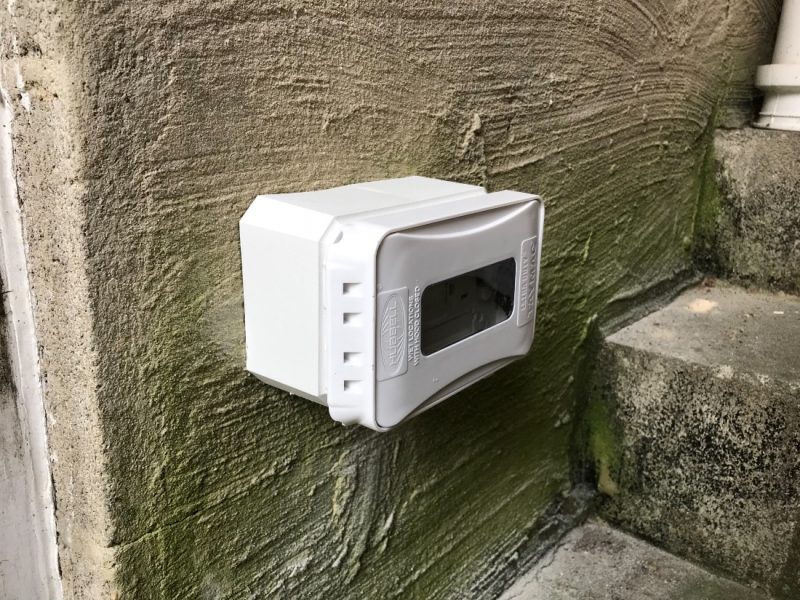 Powering your Home, one Outlet at a Time.
Ever had the vacuum cleaner plug just fall out of an outlet while trying to tidy your Pasadena, MD home?  Frustrating isn't it?  You may have been wishing for that extra plug in the kitchen, utility room or family room for years.  We can help!  Electrical outlets provide power for everything we use around the home from your cell phone charger to lamps to vacuum cleaners! Outlets often work for many years without showing signs of problems, but it is recommended to replace all the electrical outlets in the home every 15 years or so because of the inherent problems that arise through years of use such as loose plugs. Most people only know there is a problem when one or multiple outlets are not working, and sometimes there are even visible burn marks on the outlet. This is when you know there is a more serious problem at hand. You should have a qualified electrician not only investigate the faulty outlets but also evaluate the entire home to make sure there aren't underlying problems elsewhere. 
Other types of outlets we install:
Electrical Vehicle Charging Outlet (EVSE)

Dryer outlets

Stove outlets

Exterior outlets

Microwave outlets

Ground fault circuit interrupter (GFCI outlets)

Arc Fault Circuit Interrupter (AFCI outlets)

USB charging outlets

Wifi controlled outlets
Contact Us For Quality Workmanship Every Time
Outlets should be replaced every 15 years as preventative maintenance. However, once you experience a power loss with one or more outlets it's recommended to have the whole home evaluated. We want to make sure you get a worry-free outlet installation that will last, which is why we use great quality components, train our electricians and provide amazing warranties.Call us today at 443-396-3797 for quality workmanship you can trust!
Call us today at 443-396-2555 for quality workmanship you can trust!